Support
All of us here at Lou Martin & Assoc., Inc. stand ready to assist you after the sale with our generous warranty plans, maintenance manuals and 24-hr e-mail support. If a product needs to be returned we can generally service the product within 24 hours.
For any repair service we require customers to call or e-mail prior to shipping to obtain a RMA #.
Contact us: (210) 930-8181 or
support@lma-assoc.net
Manuals
Below is a list of Component Maintenance Manuals for a variety of aircraft (in PDF format). If a CMM for your aircraft is not listed, contact us for more information.
Service
Along with our own product line we also fully qualified to work with any customer in the refurbishment of their existing Non-LMA window products.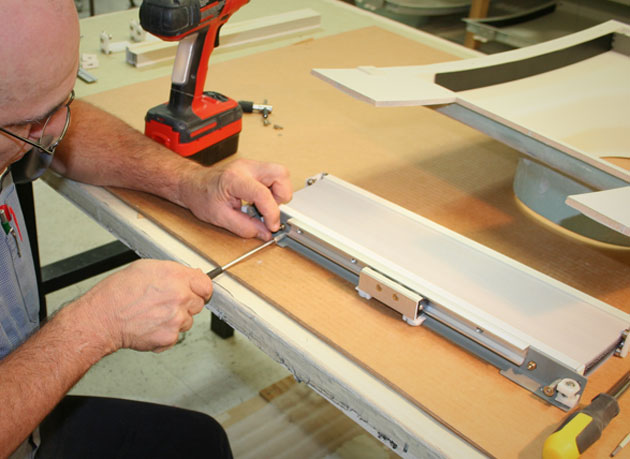 Assembling a window shade.