Window Shades Overview
LMA window shades have earned a reputation for simplicity in design, durability and ease of service in the field.
We manufacture both electrical and manual decorative window shade systems. Along with our standard systems we also custom design window units to meet a customer's unique tastes and individual requirements.
Contact us today for a quote on your next window treatment project
(210) 930-8181 930-8181
or sales@lma-assoc.net
We currently hold STC and/or PMA certifications for the following aircraft:
Astra/Westwind 1125
Boeing 727
Canadair Challenger 600/601/604
Cessna Citation 650
Dassualt Falcon 10
Dassualt Falcon 20
Dassualt Falcon 50
Diamond I 400/400A
Galaxy (now Gulfstream G200)
Gulfstream GII 1159/GIIB 1159A/GIII 1159B/GIV/GV
Hawker 125-700
Lear 35
Mitsubishi MU2
Download forms here
Window order form
View available window shade colors
Contact us at sales@lma-assoc.net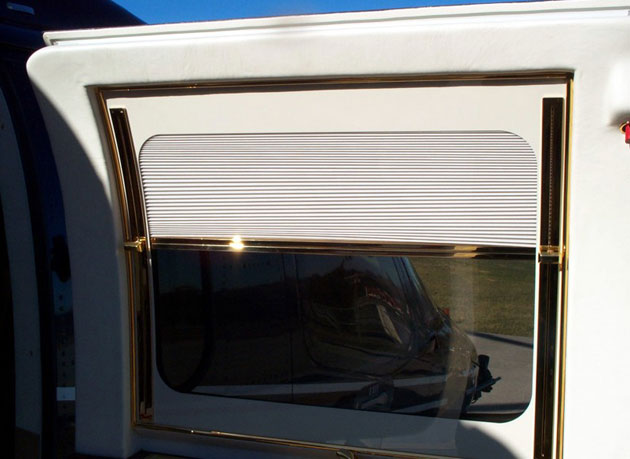 Bell 430 mechanical door shade